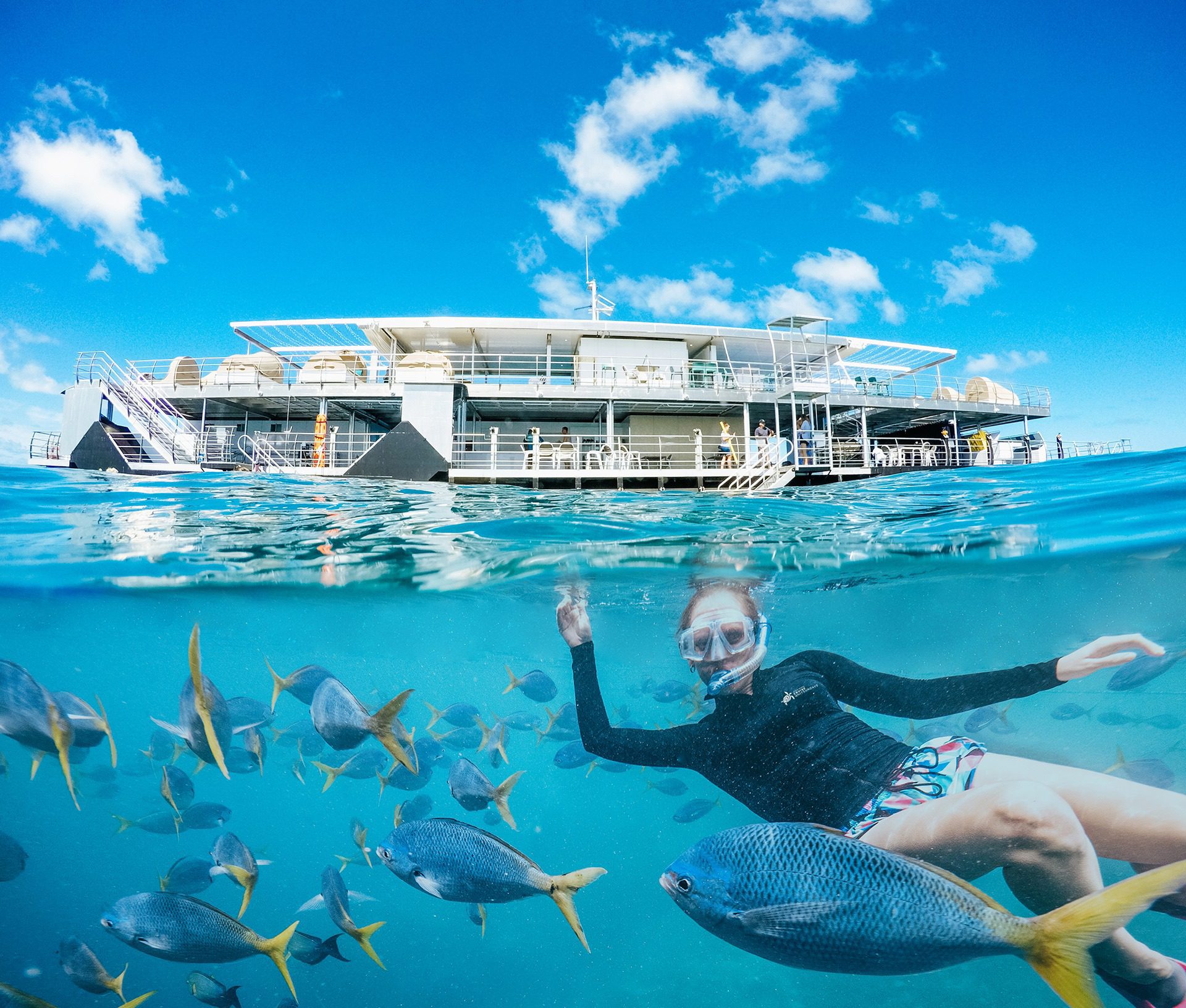 Great Barrier Reef Festival 'Master Reef Guided' Experience
Take a journey to the Outer Great Barrier Reef on this all-inclusive 'one of a kind' day tour, the only tour – hosted by 10* Master Reef Guides!
This limited tour will be closed to all other day guests, providing a boutique, intimate reef encounter for all those aboard on Cruise Whitsunday's 'Heart Pontoon'. Throughout this experience, guests will benefit from the knowledge and passion of our global treasure's most ardent ambassadors.
Activities led by the Master Reef Guides will include snorkel safaris, semi-submersible adventures, Eye On The Reef monitoring experiences and practical, in-water photography and videography sessions.
This tour is for anyone passionate about the Great Barrier Reef or interested in a hands on learning experience, with 10 Master Reef Guides available to answer your questions and guide you during the activities you will truly be 'learning from the masters',  there will be more experience than ever seen in one tour!
For more information or to book visit Master Reef Guides Reef Tour