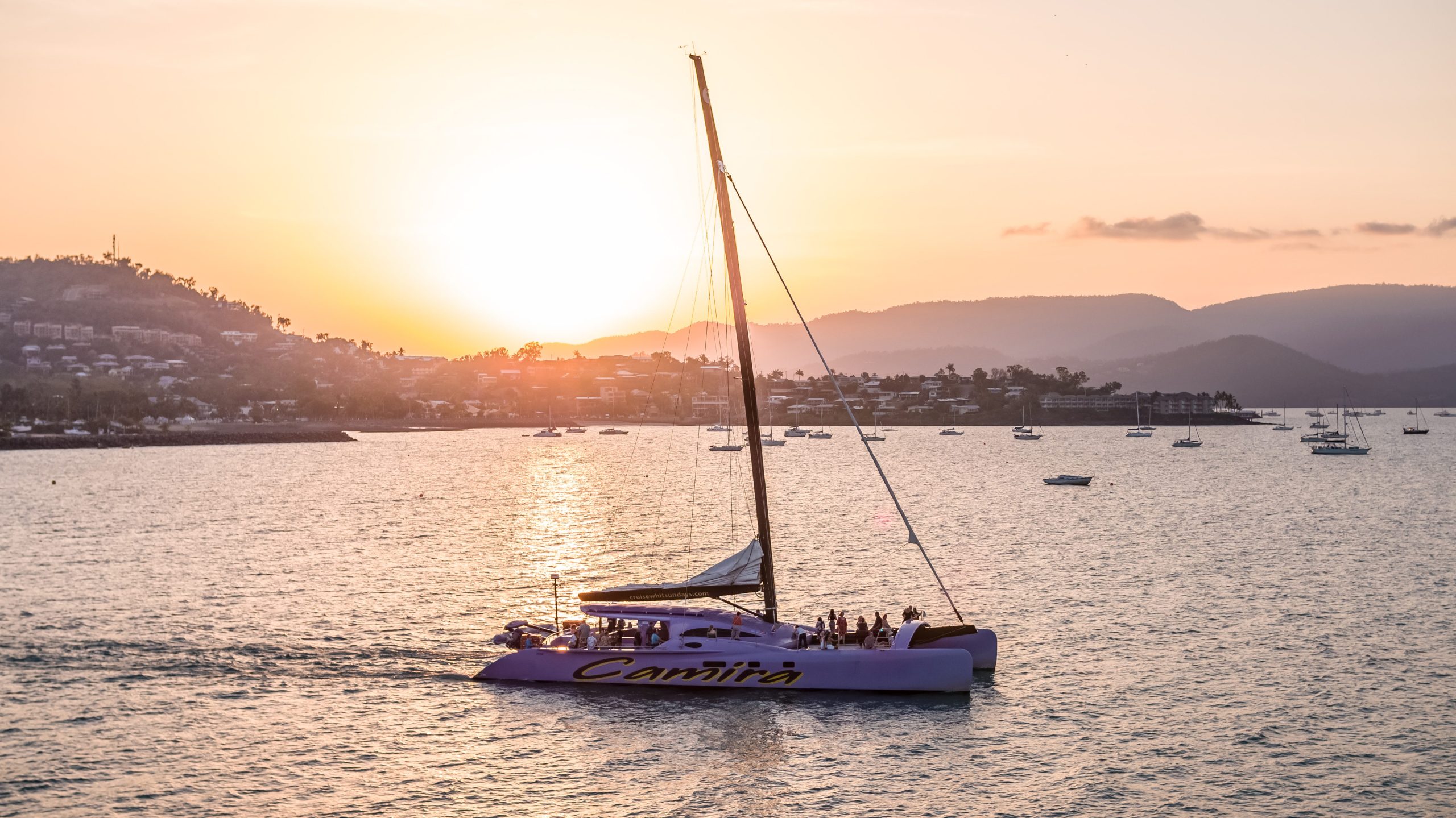 Firework Sunset Sail on Camira
Enjoy the fireworks from the water on your Cruise Whitsundays Sunset Cruise
Take a trip on Camira for an 'all inclusive' Sunset Sail, taking in the spectacular views off Airlie Beach and the Great Barrier Reef Festivals renowned firework show.
Step onboard Camira while the sun is still high, as you cruise out into Airlie Bay sit back, relax and enjoy the all-inclusive alcohol/beverages and a delicious antipasto platter – the perfect way to wind down a day in paradise and a great start to your evening.
As the sun dips down and the lights of Airlie Beach spring to life cruise around the bay and watch from the water with drink in hand, as the fireworks burst overhead in a sea of colour.
After the firework show cruise back into the Port of Airlie, step off the boat then head down to the foreshore to enjoy the rest of the festivals activities.
For more information and to book visit Camira Sunset Sail